Wifi at Brean Sands
Faster Than The Average Wifi Connection
At Holiday Resort Unity you can enjoy the FREE use of WiFi in our venues RJs and The Tavern plus in Brean Play. We also offer a service where you can pay as you go and use WiFi from your accommodation/pitch and choose the option that provides you with exactly what you need.
The WiFi system provided by Wifinity is available across the site at Holiday Resort Unity. Internet connection is extremely quick and is available to use on a PAY-AS-YOU-GO basis, buying as little as 1 hour's access at a time.

Please view below the current packages available.
PLEASE NOTE - each of the packages can be customised i.e. users can pay more to add on more devices or even more bandwidth.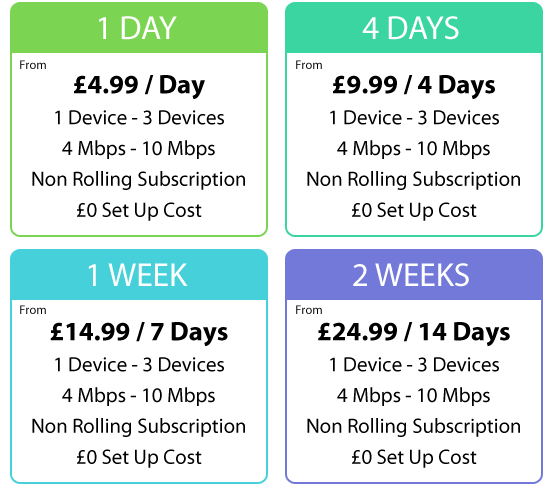 Last Minute Breaks:
This Week