Wheelchair Accessible Holidays
Information for Guests with Disabilities - The Resort is of flat terrain, therefore easily accessible for guests in wheelchairs. There are a limited number of wheelchairs available for hire on either a daily or weekly basis, so we would advise that you book in advance to avoid disappointment. Some toilet facilities are accessible through use of guest's personal radar key or a key can be hired from your Warden.
Accessible Accommodation
Newmans Holiday Homes have several Holiday Homes with ramped access, these are accessible for wheelchair users but we must point out that they are not fully wheelchair adapted. Please take a look at plots A29, 152 and 270. These Holiday Homes all have verandas and are fairly spacious inside. There is off road parking, but we do suggest you look closely at the specifications
Check availability and Book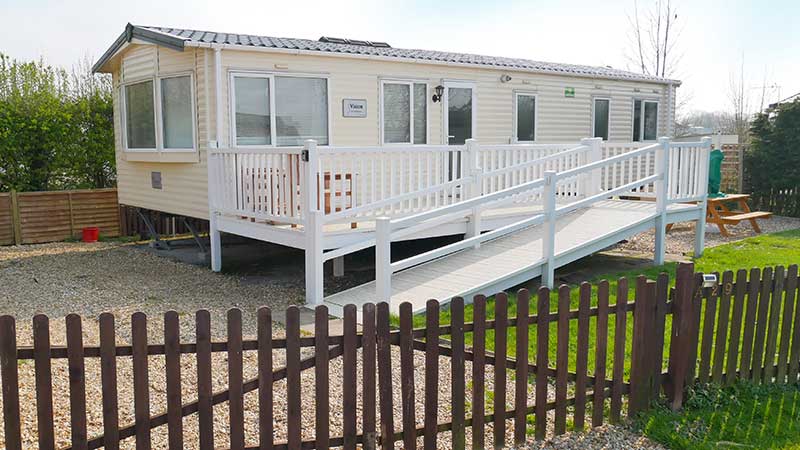 A29 - 3 Bed, Sleeps 8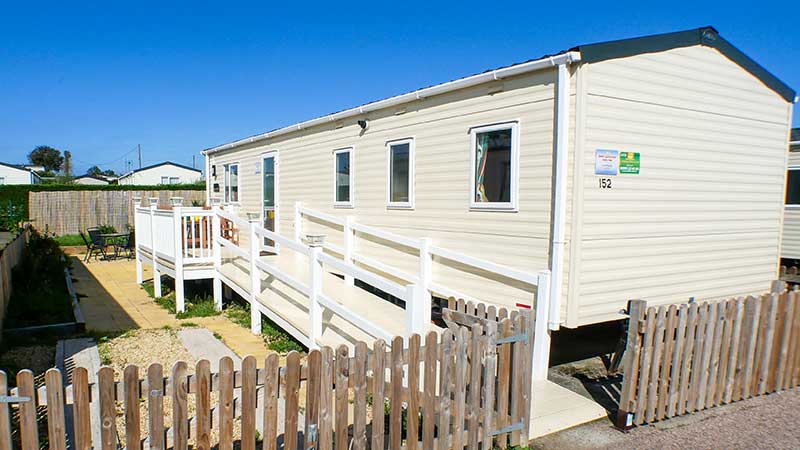 152 - 3 Bed, Sleeps 6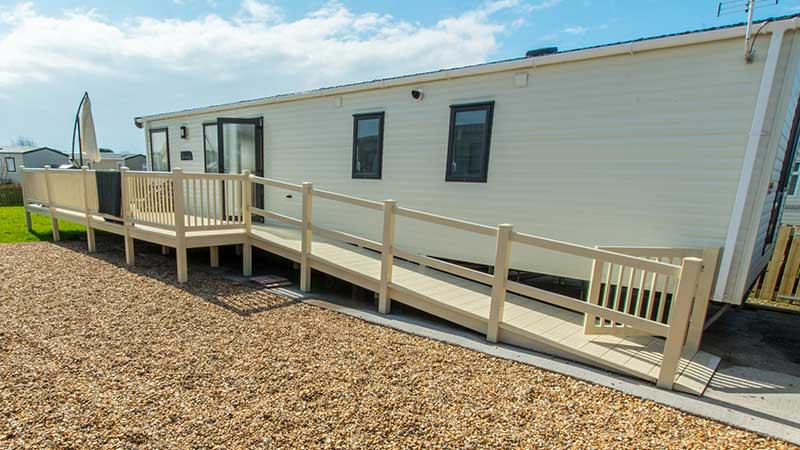 270 - 3 Bed, Sleeps 8
Newmans Holiday Homes Reception: Our office is located in Row 'C' and has wheelchair access.
Brean Splash Waterpark & Gym: A full accessibility guide is available on the Brean Splash Website. There is also a sensory guide to help guests to plan their visit. A disabled changing/shower room is available. A lifting hoist is available for access into the 25m indoor pool. Lifeguard assistance is required to use the hoist so please notify Splash Reception on arrival (Please note that there is a weight limit for use).
Brean Play Indoor Soft Play Area: A full accessibility guide is available. This attraction is suitable for 0-11 year olds under 148cm. A lift is provided to access the 1st floor mezzanine seating area and party rooms.
Entertainment Venues: All venues are on ground level and are fully accessible for guests in wheelchairs. The door team are on hand to assist with finding a suitable table to accommodate a wheelchair. Disabled Toilets are available. All venues operate on a first come first serve basis. Service dogs are welcome.
Brean Theme Park: There are dedicated Disabled Parking Bays at Brean Theme Park. For health and safety reasons some rides have height, weight and health restrictions. Guests must be able to support themselves and be able to maintain the correct riding position at all times. Not all rides are accessible. Please contact the theme park directly for any specific queries.
The Supermarket, Takeaways and Restaurants:All are fully accessible for wheelchairs.
Car Parking All Accessible Accommodation and most holiday homes have allocated parking very close to units. Please take your disability badge to Unity Reception to obtain a complimentary parking pass to use during your stay.
Golf Course: Flat course with slopped tee access. Golf buggy hire, disabled shower and changing facilities available.
Brean Country Club: Free disabled car parking is provided. Note the ground surface for access is variable with partial grass, stone, gravel and tarmac. A lift provides access to the Kingfisher Suite on the 1st floor.
Dementia & Autism Aware: HRU have recently trained 40 of our team members in autism and dementia awareness and a result created new sensory guides for Brean Play & Brean Splash Waterpark.
Food Allergens: In each eatery we have an allergen folder for our menu. If you have an allergy please ask a team member for the allergen folder to review before placing your order.