Accessible Holidays and Wheelchair Friendly Caravans
Guests with Disabilities

The Resort is of flat terrain, therefore easily accessible for guests in wheelchairs. There are a limited number of wheelchairs available for hire on either a daily or weekly basis, so we would advise that you book in advance to avoid disappointment. Some toilet facilities are accessible through use of guest's personal radar key or a key can be hired from your Warden.
Accommodation
Newmans Holiday Homes has one, fully adapted wheelchair accommodation that comes complete with ramped access, wet room style shower, oversized twin beds with hoist and plenty of space. We also have accommodation with ramped access, but not fully wheelchair adapted.
Check availability and Book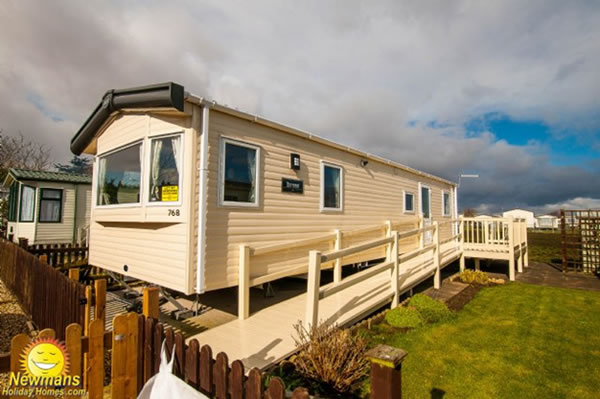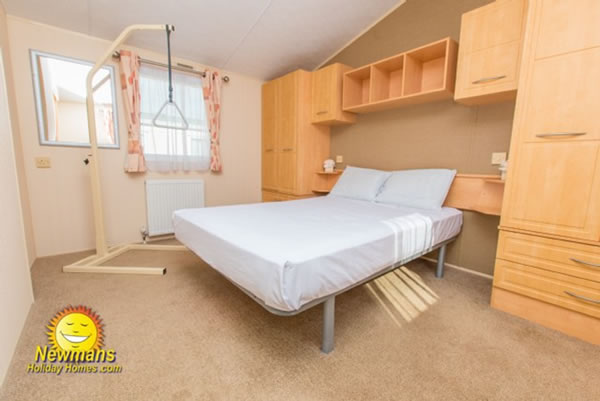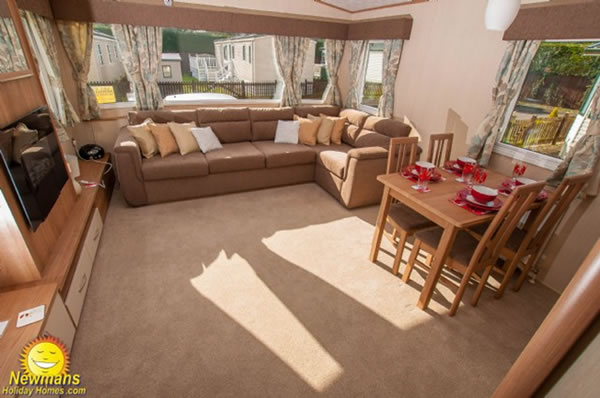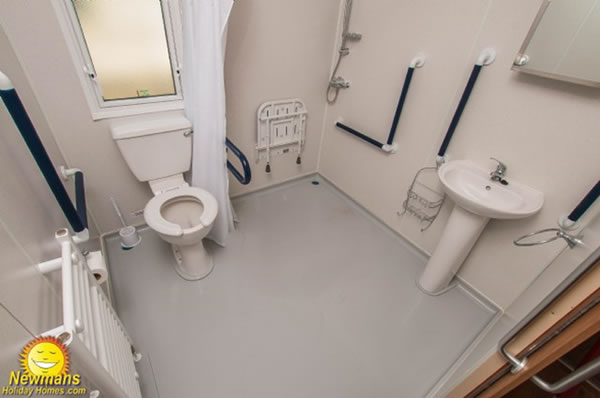 Reception
Both Receptions are fully accessible. An Induction Loop is also provided in Unity Reception for guests with hearing difficulties.
Swimming Pool
Disabled changing/ shower room is provided. A lifting hoist is also provided for access into the indoor pool and the lifeguards will be on hand to assist in the use of the hoist.
PLEASE NOTE - there is a weight limit for hoist use and access to the outdoor pool is via normal steps.
All waterslides are accessed via steps and health and safety restrictions apply. Guests with heart and back problems are advised not to use the slides and riders must be able to sit/ lie in the correct riding positions. Some slides have a height restriction of 1.2m.
Entertainment Venues
All venues are on ground level and are fully accessible for guests in standard wheelchairs. During busy periods, electric mobility scooters are generally not permitted in the venues following a risk assessment due to their size and design for outside use.
A standard manual wheelchair is normally available for use for guests to transfer to at the venue entrance if required and if a standard wheelchair is not suitable, then we advise guests to bring a wheelchair with them for use inside the venues. Disabled toilets are provided.
An induction loop is provided in the Tavern for guests with hearing difficulties and the door team are on hand to assist with finding a suitable table to accommodate a wheelchair.
PLEASE NOTE - when the facilities are operating at full capacity, venues may be unable to find room to accommodate any further guests. All venues operate on a first come first serve basis and service dogs are welcome.
Fun Park
For health and safety reasons some rides have height, weight and height restrictions, and guests must be able to support themselves and maintain the correct riding position at all times.
Ride access varies from either steps or ramps according to the ride design.

Fun Park team members are unable to physically assist guests getting into and out of the rides and it is therefore advised that guests are accompanied by a helper or carer.
Ride operator instructions must be adhered to and understood, and the park management reserve the right to refuse entry onto a ride for safety reasons.
Service dogs are not permitted on any of the rides.