Fishing at Brean Sands
Looking for some peace and quiet? Get away from the hustle and bustle of the Fun Park at Brean Fishing Lake.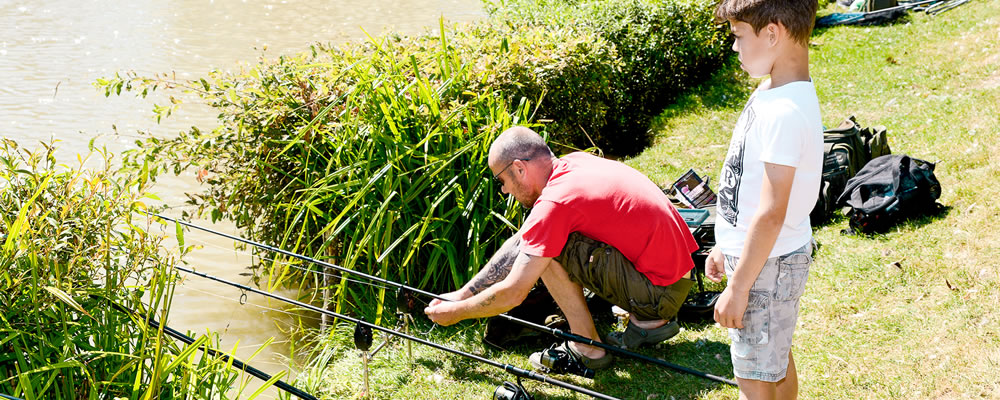 If great fishing and beautiful surroundings is what you're looking for, Holiday Resort Unity is the place for you.
Within the grounds of the park, close to the edge of Yellow field you will find the Fishing Lake.
Fancy pitting your wits against the likes of Tench, Roach, Bream and Carp, they are all waiting to give you an exciting days fishing. With the angler in mind the Fishing Lake has been designed to have plenty of places for the fish to hide!
The notorious and elusive 22lb Carp could be hiding in the deeper water off the island, in one of the deep dark dips, or lurking in the shade under the overhanging trees and lily pads, catching this Carp could prove more than a day's work!
The lake is available to fish all year and only requires a standard rod licence that can be purchased from the local post office.